Golden 1 Center Seating Chart
Golden 1 Center has a wide range of seating options, at a variety of prices, which vary from event to event. In addition to pit seats, floor seats and two expansive levels of seating, there are 34 luxury suites, giving partners access to three exclusive clubs on the premium level including two skyboxes that overlook the concourse and have a direct view of the outside. In addition to this, there are also 48 loft-style suites.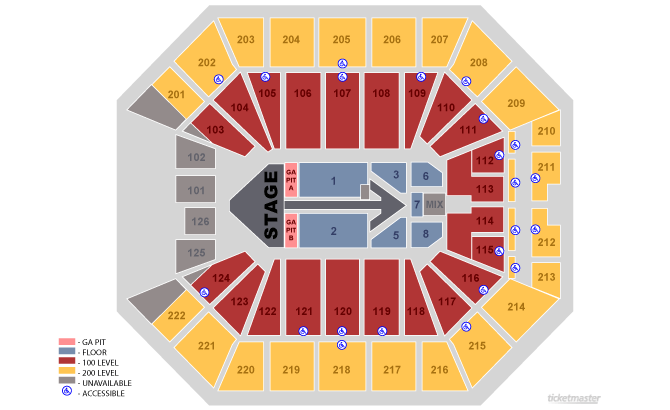 Golden 1 Center is in compliance with all applicable provisions of the Americans with Disabilities Act and other laws relating to accessibility. For guests with disabilities, there are accessible seating locations in all price categories.
Accessible Seating
For guests with disabilities who utilize a wheelchair, wheelchair spaces are available, and for those who require wheelchair accessible seating, transfer seats are also available. In most cases, companion seating will be provided. Please mention that accessible seating is required when purchasing tickets.