Golden 1 Center | Sacramento, California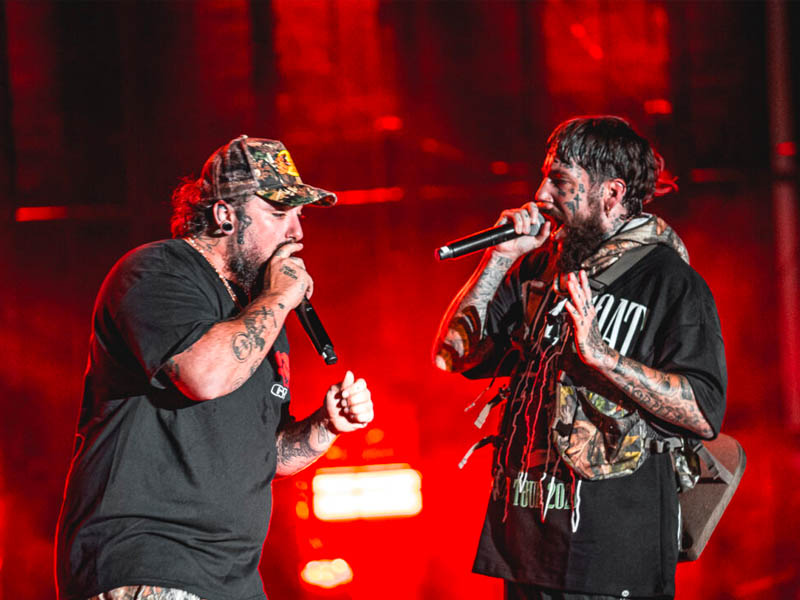 It's every underground hip-hop fanatic's dream, and it's taking over major arenas and amphitheaters this fall! Prolific purveyors of hip-hop Suicideboys, Ghostemane, and City Morgue are joining forces to deliver fans an incredibly epic fall tour! The Grey Day Tour made waves during the summer with top-tier performances! And there's great news for fans who are keen on catching these powerhouses this fall because dates are extending all the way to October! Headliners Suicideboys will deliver their usual high-powered setlist on Saturday 14th, October 2023, in Sacramento, California! Hyping up, the show will be phenomenal, with special guests Ghostemane and City Morgue! Watch these three performers light up the night as they conquer the Golden 1 Center! If you've been following them since their Soundcloud days, you should give yourself a treat by scoring tickets to their live performance! Hurry and score tickets now by clicking on the Get Tickets link!
One of the 2023's hottest rap acts, Suicideboys, is making history with the groundbreaking Grey Day Tour. Last year, the highly-awaited annual sold out numerous dates months in advance. That's why this year, the tour makes its phenomenal return. But this time, it's conquering major arenas and amphitheaters in order to accommodate more fans. This fall, fans can anticipate a highly energetic string of performances as members Ruby da Cherry and Scrim belt out new material from their latest album, Sing Me a Lullaby, My Sweet Temptation. This highly-acclaimed body of work notably topped Billboard's Top Rap Albums. Aside from making waves in the U.S., the effort also performed phenomenally on the charts in numerous more countries.
Their remarkable success is a far cry from their underground beginnings when the duo used to promote their songs only through Soundcloud. But today, Suicideboys demonstrate the power of the internet, and they are taking over the scene with self-released efforts through their own record label, G*59. Their live performances also are a testament to their outstanding talents, as these boys have been known to pack venues wherever they go. If you want an opportunity to catch it, Suicideboys perform live. This is your chance!
Eric Whitney, a.k.a. Ghostmane, is also breaking ground in the world of heavy metal and hip-hop. The eclectic performer has gained a stark reputation for merging various elements of music into one obscure soundscape. Either you love it, or you hate it. But with his massive following, clearly, Ghostmane is doing something right. Prepare for an eerie industrial metal-sounding universe with rap elements as Ghostmane proves that music has no boundaries. As one of the most prolific performers of trap metal, he's ready to set the night ablaze with his career-spanning hits at the Golden 1 Center.
Lastly, hip-hop duo City Morgue will show why they are the next best thing in underground hip-hop. Zilla Kai and SosMula have steadily been growing their fandom online, but their live performances have proven that they are not limited to the Soundcloud universe. This 2023, they are promoting their latest album, My Blood America, which is set for release in September.
Catch the Suicideboys, Ghostmane, and City Morgue at the Golden 1 Center on Saturday 14th, October 2023, by securing your tickets now before they're gone!