Golden 1 Center | Sacramento, California
Pepe Aguilar comes to Golden 1 Center on Friday 26th August 2022, as part of his extended Jaripeo Sin Fronteras Tour. The artist has added 22 new dates to his 2022 schedule for North America. The dates begin on 7th August from Bridgestone Arena in Nashville and wrap with a final performance at the Allstate Arena on 30th September. Aguilar has created a unique offering with his Jaripeo Sin Fronteras Tour, which began in 2018, and has entertained fans for the past four years. The show has always brought a full house in every venue they have performed in. This fall, it will continue from where it left off with a show full of tradition, great music, and extraordinary acts. Catch Pepe Aguilar, and the Aguilar family live at Golden 1 Center on 26th August 2022 by getting your tickets right now!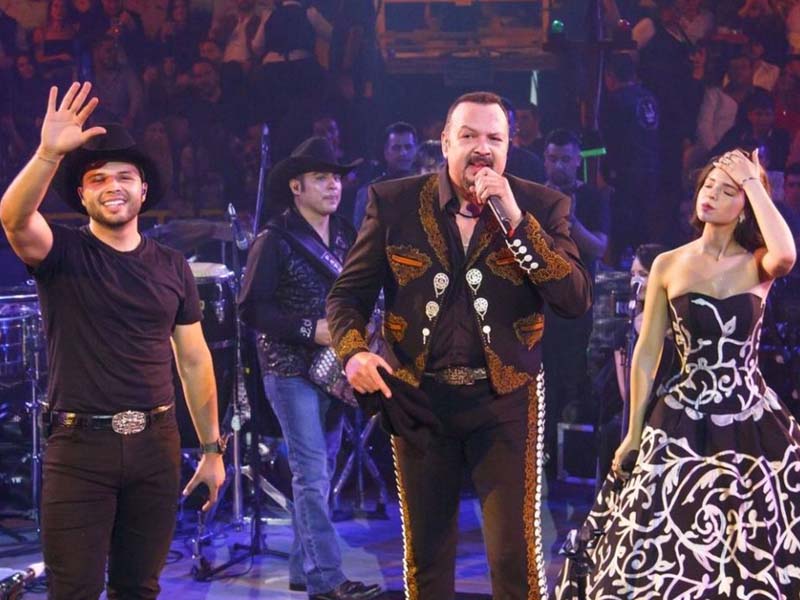 The Jaripeo Sin Fronteras Tour is one of the most unique concert experiences ever. The concept was brought by Pepe Aguilar himself, who will perform alongside his brother Antonio Aguilar, his daughter and Latin Grammy nominee Angela Aguilar and his son Leonardo Aguilar. They will perform traditional jaripeo acts with a massive production of more than 150 people, and have at least 40 stage musicians alone. The Aguilar family is one of the biggest names in the music industry, with worldwide recognition for their talents.
The tour is a once-in-a-lifetime experience for anyone who likes entertainment and quality Latin music. The captivating music sets alongside impeccable instrumental skills at display stun the audiences each time the Aguilar family takes the stage. It also includes heart-stopping bull riding displays and rodeo events. Aguilar himself is one of the biggest musicians in the Latin music industry. The artist has delivered massive hits for nearly three decades and has won 4 Grammy and 5 Latin Grammy awards. The singer-songwriter and producer promises a breathtaking, unforgettable performance on every date of his Jaripeo Sin Fronteras tour. Be a part of this unique experience by getting your tickets right now before all of them are sold out!