Golden 1 Center | Sacramento, California
American rock band Pearl Jam comes to Golden 1 Center on Wednesday, 18th May 2022, as part of its 2022 North American tour, which was initially scheduled for 2020. The tour supports the band's latest release, Gigaton. Gigaton is Pearl Jam's eleventh studio album and their first release since 2013. Fans hugely anticipate the upcoming tour and look forward to some incredible performances. Josh Kilnghoffer will accompany Pearl Jam as a special guest. The former Red Hot Chilli Peppers guitarist has his own set of fans who are looking forward to seeing him on stage. The tour kicks off on 5th May and concludes around 22nd September. If you want to see Pearl Jam live in concert, get your tickets right now before they are sold out!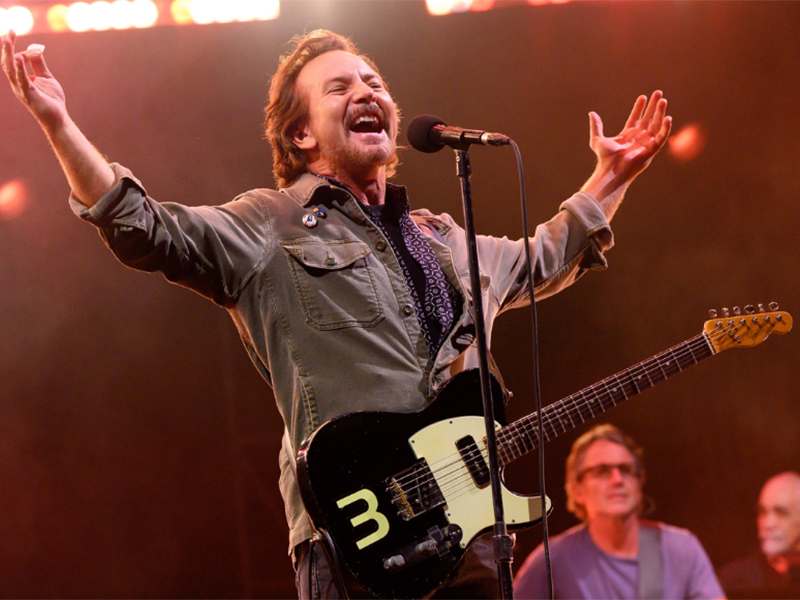 Fans have been waiting to hear Pearl Jam's 2020 album, Gigaton, live on stage, and they are finally getting the chance to do it. Pearl Jam was formed in 1990, and the American rock band from Seattle has since then been delivering incredible music and performances. They have a massive following globally, and they have sold around 85m records worldwide, with 32m in the U.S alone. They were a sensation in the 1990s, adopting unfamiliar practices in the music industry by not taking part in interviews and releasing their music without music videos. The band was inducted into the rock and roll hall of fame in 2017.
Pearl Jam are one of the best live acts in the world, with Rolling Stone featuring the band in its list of the "Top Ten Live Acts of All Time." They are one of the most authentic alternative rock experiences, and they were an important band during the early 1990s grunge movement. Even after all these years, they deliver pretty outstanding live performances. Their fans who have waited a long time now will surely be looking for the experience of a lifetime. If you want to see Pearl Jam live in concert, get your tickets ASAP before all of them are gone!