Golden 1 Center | Sacramento, California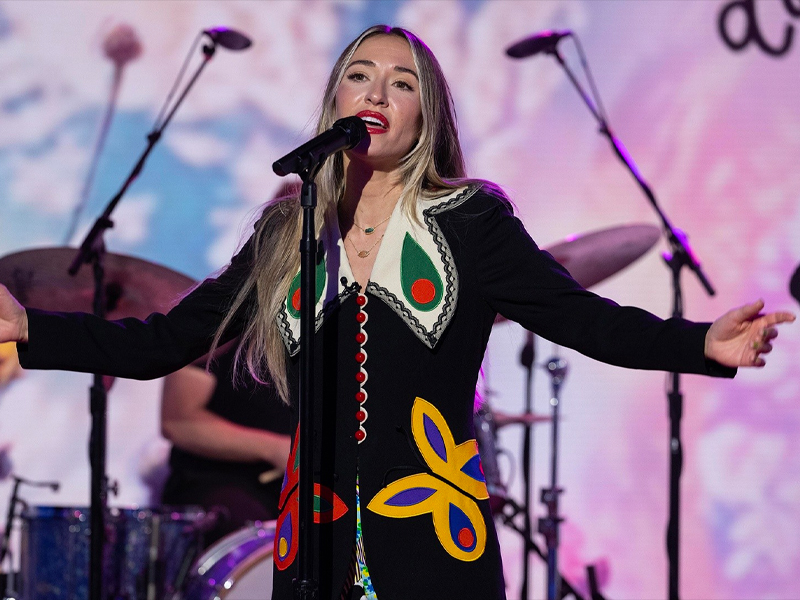 Let Golden 1 Center be the center of praise and worship this November 14 as the contemporary Christian music singer and songwriter Lauren Daigle brings her Kaleidoscope Tour to California. Sacramento's famous venue will be filled with the music of the multi-platinum artist who is ready to speak to the depths of your heart. Known as one of the most successful Christian musicians in the world today, Daigle's refreshing take on the genre is something that will make you feel the love and spirit of the Almighty in a whole different way. And this fateful Tuesday night at the Golden 1 Center will not disappoint. If you want to witness Lauren Daigle perform her career-defining hits, be sure to secure your tickets today. Feel the power of the word of God through songs like "Rescue," "You Say," "Thank God I Do," and "Trust In You," among many others. Let Lauren Daigle's music bring you closer to the Abba Father. Click the "Get Tickets" link to start your purchase.
Lauren Daigle is an established Christian singer who rose to the ranks on the Christian charts with her soulful alto vocals and deeply faithful lyrics. Her voice has been likened to Adele, but her gospel-leaning style shines through. She has continued to dominate the contemporary Christian music scene since 2015, releasing four albums. Due to her impeccable style, she has received two Grammy Awards, seven Dove Awards, five Billboard Music Awards, and two American Music Awards.
Lauren Ashley Daigle came into an age in Lafayette, Lousiana. She has always loved singing since her childhood. Growing up with the church's influence, she fell in love with music genres like zydeco, blues, and Cajun. During her teenage years, her life flipped. She contracted cytomegalovirus at 15, which made her leave school for two years. She fell more deeply in love with music during this time, deciding to pursue a career as a professional musician.
In 2010, Daigle auditioned for American Idol. However, she was cut off before reaching the top 24. She tried again during the next two seasons but was unsuccessful. In 2015, she released her debut, "How Can It Be." It was a breakout success. The album instantly topped the charts, including the Billboard Christian Albums. It would also win the Billboard Award for Top Christian Album and a nomination for Best Contemporary Christian Album at the Grammys. Her sophomore was a Christmas album entitled "Behold: A Christmas Collection." It also topped the Billboard Christian Albums chart during the Holiday season. Her third album, "Look Up Child," came out in 2018. It reached the top ten of the US Billboard 200, settling at the third spot. She won the Best Contemporary Christian Music Performance/Song for her single "You Say" and the Best Contemporary Christian Music Album at the 2019 Grammys. Right after the back-to-back successes, she took a break from releasing albums.
Her fourth self-titled album came out this year. Unlike her past releases, this leans towards pop. Nonetheless, she still reached the first spot of the Billboard Top Christian Albums.
The gospel smash-hit musician will be on her "Kaleidoscope Tour" this year. See her perform at the Golden 1 Center on Tuesday, November 14. See you there!