Golden 1 Center | Sacramento, California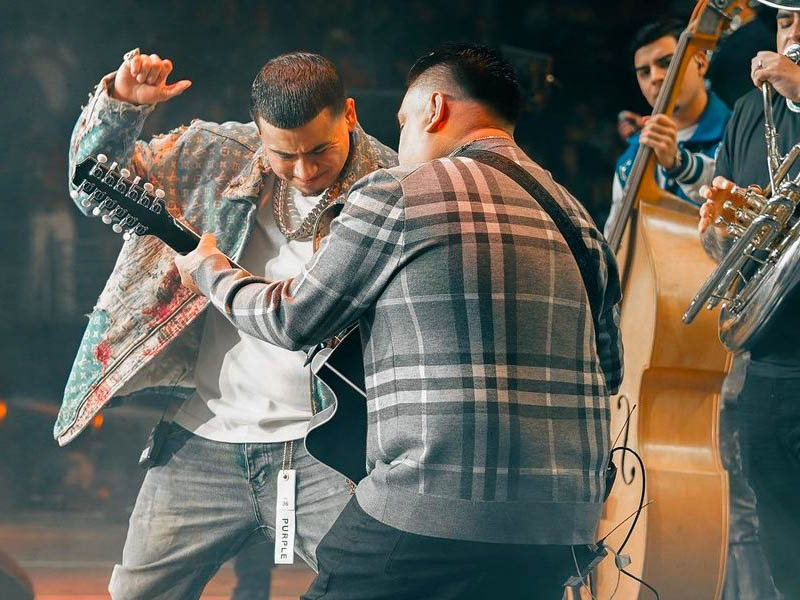 Mexican urban powerhouse Fuerza Regida is currently promoting their latest effort, Sigan Hablando, which released one of the biggest Latin songs of 2022, "Bebe Dame." This 2023, they continue to belt out chart-topping singles, including "TQM" and "Sabor Fresca." Fans who are keen on seeing the band perform their newly released material live can now catch them on their highly-awaited Otra Pedra Tour! The outing, which had already made waves during the summer, will be extending all the way to the fall season! Catch the San Bernardino, California natives as they showcase their career-spanning hits on their 18-city trek! On Saturday, 28th October 2023, Fuerza Regida is set to drop by Sacramento to light up the Golden 1 Center with their sensational staples! If you're a fan of excellent Mexican regional music infused with elements of modern music, you better hurry and secure your tickets through the Get Tickets link!
Urban-regional Mexican music has been at the forefront of America's Latin music circuit. The band, known as Fuerza Regida, continues to become the most influential purveyors of this music style. Emerging in 2015, the band came to light when singer Jose Ortiz Paz, tuba player Jose Garcia, tololoche player Moises Lopze, requinto player Samuel Jaimez, and guitarist Khrystian Ramos got together. The band performed originals and covers for members of their community but soon became the hottest Latin American band in San Bernardino. With their perseverance and talent, Fuerza Regida is now the hottest Latin American band in North America.
This 2023, fans can look forward to sensational new hits from their newly released effort, Sigan Hablando. The highly-acclaimed album is most famous for spawning the massive hit single "Bebe Dame," featuring another homegrown band, Grupo Frontera. The single topped the Latin charts in the U.S., as well as the chart in Mexico. For their show in Sacramento, fans can expect a fully packed venue and incredible energy at the Golden 1 Center as members of Fuerza Regida showcase their exemplary musical talents. The band has also been known to perform countless other notable hits that conquered the Lati music charts.
As the band represents a new breed of Latin American musicians, the Fuerza Regida will surely show why they are the biggest Mexican urban group around. Fans can look forward to several more hits, such as "Radicamo En South Central," "Sigo Chambeando," "Malos Pasos," and many more.
When asked about why they decided to infuse traditional Mexican music with modern tunes, Ramos answered that they simply didn't want to be put in a box. "We don't want people to think that we play a specific type of genre. We want people to know that Fuerza Regida is capable of much more."
Latin music fans in Sacramento can anticipate the ultimate entertainment experience when they catch Fuerza Regida at the Golden 1 Center. The top-tier indoor arena, situated in downtown Sacramento, is a state-of-the-art facility that provides attendees with excellent facilities. Golden 1 Center is the home of Sacramento's biggest events, and Fuerza Regida's Otra Pedra Tour is the most highly-anticipated concert of the season!
Secure tickets now and see the top Latin music act, Fuerza Regida, at the Golden 1 Center on Saturday 28th October 2023!