Golden 1 Center | Sacramento, California
Depeche Mode have been rocking out concert halls to thousands of fans for over 40 years with an absolutely huge library of hits – Why? Well, they are Electro Icons in the music industry, pioneering that Synth Pop sound. Not only do they have staying power, they also have an amazing presence with flamboyant frontman Dave Gahan leading the charge on stage and fans absolutely love them. Their World Tour 2023 is coming to the Golden 1 Center on Thursday, March 23rd 2023 after their emotional announcement of their 15th studio album Memento Mori. So what are you waiting for, go out and get those tickets.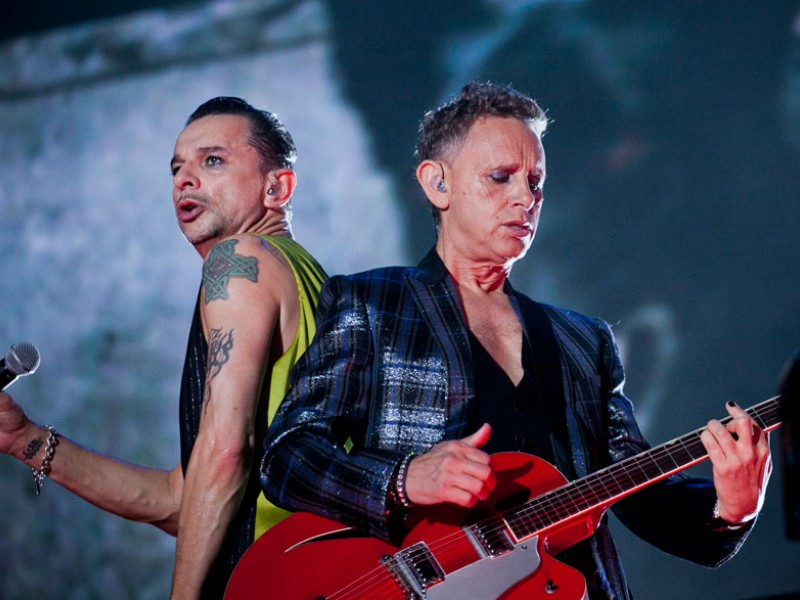 Formed in 1980, Depeche Mode have produced 15 albums with over 400 songs with hits such as 'Just Can't Get Enough', 'Enjoy The Silence', 'Never Let Me Down Again', 'It's No Good' and so much more over a career spanning 43 years. It's no surprise that Fans absolutely love them – they have a unique presence on stage and a sound that is a mastery of sonic engineering.
The tour commences hot of the heels of the recently announced 15th studio album Memento Mori and the like all the real fans know, Depeche Mode has a message to deliver, after all it is their namesake, and they really deliver.
Entertainment is a complex recipe, and you need all the right ingredients. Add a formidable frontman, sprinkle some synth sounds, put in some lighting, oh and let's not forget the main ingredient, over 40 years of mastery in your craft then present on a stage at a show, and you get the brilliance that is Depeche Mode. This show is going to be a roller coaster of fun where you 'Just Can't Get Enough'. So, what are you waiting for? Go out and get those tickets right now.