Welcome to the home of the Sacramento Kings! Since 2016, this cutting edge, high-tech arena has been home to one of the top basketball teams in the world. Get your Kings gear on and get ready for the incredible atmosphere in the Golden 1 arena as fans experience one glorious victory after another! No serious sports fan can afford to miss a game here – get your tickets EARLY to see the Sacramento Kings at the Golden 1 arena!!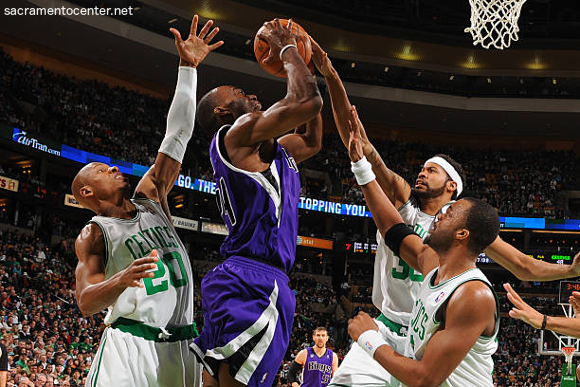 One of the oldest basketball teams in the US, the Sacramento Kings have a rich historical role to play within the city of Sacramento. Last year, the Sacramento Kings officially opened the $600m (£485m) Golden 1 Center in the center of downtown Sacramento, with a 3-hour coronation show by Paul McCartney making it a moment in history to remember. The team president said: "The rallying cry for this project has to be to do something bigger than basketball and make Sacramento proud… We're trying to do things that not only enhance the Kings but enhance the city."
The visionary arena, as well as being visually breathtaking with it's space-age design, is 100% solar powered, with 15% of the energy coming from the building's specially designed roof, the remainder sourced from a nearby solar farm. Despite its significant, the arena is designed to give every audience member an intimate experience, with perfect views of the entire court from each seat – get ready to get up close and in on the action!
Don't miss out on the most exciting games of the year – get your Sacramento Kings tickets TODAY.